Using Evictions and Collections to Uncover Hidden Peace and Profit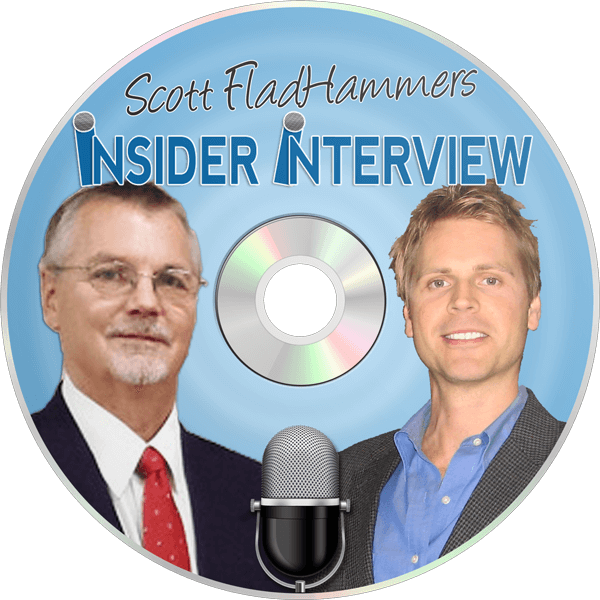 CRACKING THE CODE
We recently polled the Real Estate Investors Association™, consisting of thousands of small to large investors throughout the country we found 94% have or want to have rental property. In the Indiana REIA™ specifically the number was 96% probably because northern Indiana offers affordable living and cheap rental property compared to the perpetually upside down cashflow of the west coast or Nazi-regime of some of the rent-control east coast.
OBVIOUS  ADVANTAGES
The advantages of rental property are obvious: passive income; and when done correctly a very consistent income. This consistent passive income allows you to put in very part time hours while receiving full-time pay around the clock, on weekends and when you sleep.
The disadvantages are heralded around the web detractors are legion. It seems everyone has either got burned by a tenant or know someone who has. Much of that has to do with a lack of understanding and education that cannot be attributed to the profession no more than falling off your chair can be blamed on gravity.
Crack the rental code of evictions and collections to uncover hidden peace and profit in 2019.
RENTING SMARTER CYCLE
Learn about the final component of the Landlord Life Saver from the Renting Smarter Cycle.
NOT LIMITED  TO TENANTS
Tremendous profits lie dormant in most real estate businesses because of bad debt owed to the business owner. Learn what savvy investors and owners are doing to recapture the money many forget about. In Property Management we deal with vendors, contractors, suppliers and more who may owe us money. Learn how you can apply the same money-gathering principals to uncover all the bad debt that is owed to you- even back 20 years!
HEAR THE INTERVIEW AND LEARN:
Quick and easy strategies to collect back rent on autopilot!
The ins-and-outs of the Eviction Process
How to maximum profit and minimum risk of Damage Hearings
Understanding Reasons for Eviction
Standard vs Emergency Eviction strategies
How to Accepting Payments After Eviction Filed (Waiver document provided)
How to Handle Abandoned Property by Tenant
Importance of Savings Clause
Evidence Needed at the Damage Hearing
Late Fees, Early Termination Clause, Liquidated Damages … and more!
I take a deep interest in the area of evictions and collections because I have a large holding of rental property. Long ago I learned evictions and collections are a key part of a peaceful, profitable property business. That's why I created the Landlord Lifesaver™ that we have used to provide more peace and profits in our rental business that has grown to become fundamental and foundational as our economy and residents have changed demographically and otherwise. Scott FladHammer, Indiana REIA™ president
---
EVICT AND COLLECT IN 2019 FOR
PEACE AND PROFIT
Saturday January 19th is your chance to get in on it!
RARE OPPORTUNITY TO LEARN FROM THE BEST
This is a rare opportunity to spend an entire morning with one of the most knowledgeable attorneys in Fort Wayne on the topic of Evictions and Collections. Mr. Perry is well known for his ability to efficiently evict and collect back rent and damages for Landlords.
Wether you have rentals right now or not you will have back rent and damages and money owed to you from vendors, contractors, suppliers and more…. at the Saturday January 19th presentation, you'll receive a wealth of information on how to get what is rightfully yours.

Have paper and pen handy to jot down all the bad debt you will be remembering, from vendors, contractors, suppliers and more. Not just in 2019 but as far back as 20 years.
TITLE:
Master Evictions and Collections to Uncover Hidden Peace and Profit
FORMAT:
Audio MP3
LENGTH:
42 Minutes
LEVEL:
Beginner to Advanced


LOG IN FOR BIG PROFITS IN REAL ESTATE NOTES:

ABOUT THE EXPERT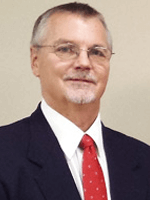 Attorney R. Scott Perry was born in Fort Wayne, Indiana, admitted to practice law in the State of Indiana in 1980, the U.S. District Court, Northern and Southern Districts of Indiana, U.S. Court of Appeals Seventh Circuit; and U.S. Claims Court.
Education:
Purdue University (B.S., 1976)
Indiana University (J.D., 1980)
Member:
Allen County Bar Association incld Collections and Social Security Sections
Steuben County Bar Association
Indiana State Bar Association (ISBA)
Indiana Creditors Bar Association (ICBA)
National Association of Retail Collection Attorneys (NARCA)
Commercial Law League of America (CLLA)
American Collectors Association, Member Attorney Program (MAP)
Practice Areas:
Debt Collection, Creditors Rights Law, Landlord Tenant Law, Evictions, Wills and Estates
---
GET THE MOST FROM THIS INTERVIEW AND MEMBERSHIP
Whether you are just starting out in real estate investing, or are working on your hundredth deal, the Fort Wayne Indiana Real Estate Investors Association can help you learn more, make more, and have more fun doing it.
The Indiana REIA™ Fort Wayne REIA Meeting is hosted by some of the top investors and real estate business owners in the country guarantees you can hone and sharpen your deal analysis skills, examine common mistakes and pitfalls. Then network and learn from others in your own area and at your current level in real estate: beginner, 'been doing it awhile' or pro.
New money comes from new habits. So make it a habit to capture this must-have information. Here's how to proceed… 
1. First, Listen to this Insider Interview™, pen and paper in hand to take notes.
2. Plan to attend and bring a friend to the Saturday January 19th presentation at the Fort Wayne Indiana REIA LIVE Main Event™ Get REIA meeting information and agenda »
3. Third, as you review this Insider Interview™ and your notes, write down your most questions to ask at the Saturday January 19th LIVE Main Event™ Question-Answer discussion session afterwards.
Note: if you cannot make the Saturday January 19th LIVE Main Event™ we will try to ask your question on your behalf. Ask your question here
4. At the Indiana REIA's LIVE Main Event™ Saturday January 19th take copious notes of any further questions, comments, and your Aha Moments you uncover from the meeting and presentation.

5. NOT A MEMBER YET?
A YEAR FROM NOW you'll wish you started today. You can wait to join at the meeting – but why wait until Saturday January 19th to join? Get immediate access to the robust and comprehensive online academy so you're a step ahead and armed with everything you need to make money in real estate.
DON'T WAIT TO GET GREAT
See you Saturday January 19th !