Advanced Creative Real Estate Deal Structuring Workshop
To Find & Negotiate Killer Deals
Creative Deal Structure is Now Crucial
Knowing how to creatively structure deals is important but unless you have negotiating skills to be able to convince sellers to work with you all of the creativity you have will not be adequate to be successful in today's real estate market.
In the past institutional financing has been easy to get. If the borrower could fog a mirror, they could get some type of financing to pay for the properties they were buying.
IN 2018 THIS HAS
ALL CHANGED
Our real estate investing members across the country echo a similar struggle: they are having trouble getting bank financing to fund the deal they are buying.
Knowing use seller financing to invest in real estate is what is needed to prosper in the real estate today. If you don't have these skills it is going to be extremely difficult to be successful and profitable over the next few years.
Even Hard Money Lenders have changed their lending criteria and are requiring nearly as much documentation as the institutional lenders; especially those who have small cash reserves and less than stellar credit.
This financing situation could shut out beginning investors when they need access capital the most: during the start-up of real estate investing business is most crucial.
WE HAVE CRACKED
THE CODE
The secret to success in this new market is learning Creative Seller Financing. And that is exactly what we have in store for you in this special training session by two experts in the field.
Recorded live at a private event normally costing hundreds, Real Estate Investor Association™ members get access to Creative Real Estate Deal Structuring Workshop that goes in depth on the best ways to think and grow rich by working smart and using creative ideas to formulate and negotiate killer win-win deals.
See how easy it really can be to create and negotiate killer, profitable deals. Get your R.E.I. notebook and pencil, turn up your speakers, tune out the distractions, and reel in the knowledge of this training on creative seller financing.
IN THIS LIVE MAIN EVENT
YOU'LL LEARN:
How to Keep crucial CASH in YOUR bank account
Efficient, Effective Buying Strategies for 2018
Create the Ultimate Fast Track Business
New Methods, Processes and Systems
Confidently Negotiate with Sellers
Maintain Privacy in Transactions
FORMAT:
Audio MP3 Download
HD Video
LENGTH:
100 Minutes
LEVEL:
Beginner to Advanced


LOG TO LEARN CREATIVE SELLER FINANCING: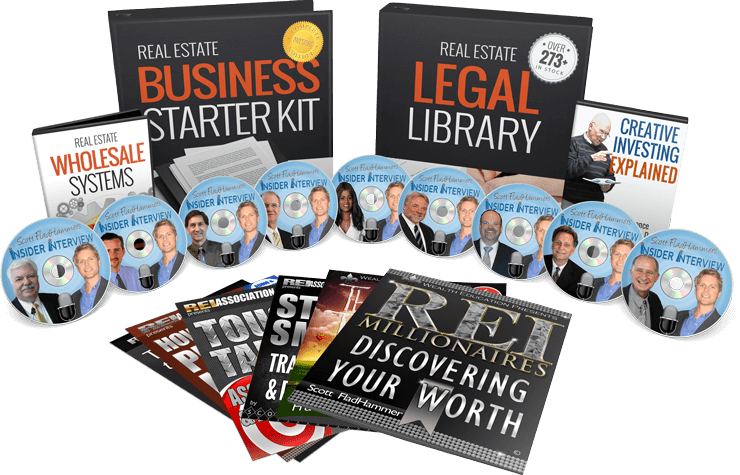 GIVE YOURSELF AN
EDGE
Get access to 50+ courses in the training academy when you invest in a REIA membership. Judge for yourself if the (ridiculously) low membership fee is worth
you see here