How to Maximize Everything You've Got for More CASH FLOW and PROFITS
The 'Boost Formula' turns holes into gold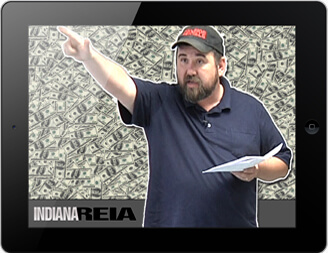 Profit More From Every Door™
Wish you could make more money in real estate? Good investors know short-term flips can fund a good lifestyle. Great investors look for ways to maximize each and every investment.
Their investments in property, investments in labor and materials for rehabs, investments in time and technology, investments  in everything.
But that's a long list of things to look at. Where's the investor to start? While much of the Western philosophy can be summarized as, "if it ain't broke, don't fix it." Great investors implement the Kaizen philosophy, to "do it better, make it better, improve it even if it isn't broken, because if we don't, we can't compete with those who do."
Have you ever found your money stretched too thin?

Do you feel overworked?

Are you often busy but not productive?

Do you feel like your time is constantly being hijacked by other people's agendas?
If you answered yes to any of these, the way out is to maximize everything using the Four E's: Essence, Explore, Eliminate and Execute. The goal is to do less, but better. If we don't prioritize our life, someone else will. Ask yourself continually: "Is this the very most important thing I should be doing with my time and resources right now?"
THE BUSIER YOU ARE, THE MORE YOU NEED TO ATTEND
THIS MEETING!
May 16th: Maximize Everything You Got for More Cash Flow and Profits. Let Mike Anderson walk you through the steps to make more income on rental real estate, with exactly what you have to do to start making more money the very same day as the presentation. You won't need to do anything hard, just change how you think about Rental Real Estate.
Learn the hidden tactics to increase your rental property cash flow using these practical money-saving, cost-cutting strategies and ingenious methods of squeezing profits out of thin air. See how you can maximize the cash flow in your real estate investments by listening to proven steps to turn duds into diamonds.
The aim is to live by design, not default; distinguishing between the trivial many and the vital few. Streamlining your costs through a shrewd examination of your monthly expenditures to help maximize cash flow in your property rentals and create bigger profits in your real estate flips.
Is there a Common Denominator of Success?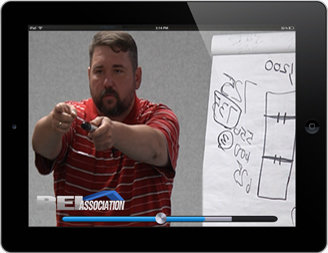 The common denominator of success – the secret of success of every man who has ever been successful – lies in the fact that we form the habit of doing things that failures don't like to do.
We will define a circle of competence to avoid making mistakes. Much like Warren Buffet who never stopped thinking about what made a good business, what made a bad business, how they competed, what made customers loyal to one versus another.
He had an unusual way of turning problems around in his head, which gave him insights nobody else had. He developed a network of people who – for the sake of his friendship as well as his sagacity – not only helped him but also stayed out of his way when he wanted them to. In hard times or easy, he never stopped thinking about ways to make money. And all of this energy and intensity became the motor that powered his innate intelligence, temperament, and skills. Much like Mike Anderson.
Be prepared to be astounded, to laugh, to cry, to maybe even swoon. But most importantly, be prepared to put more money in your pocket each and every month for the rest of your life.
ABOUT

THE PRESENTER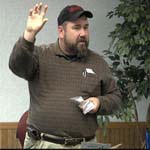 After years of collecting rentals one homegrown Landlord now owns the entire neighborhood and just acquired one of his City's most famed apartment complex. Iron Mike Anderson is a respected and successful landlord of 180 units: all within walking distance to his home because that's how he rolls. 'I've made every single mistake possible. If you learn from your mistakes, I have a black belt and 5 PHDs. These are my best landlord money savers'
Now you can benefit from of his experience with this real-world training that you won't find anywhere else guaranteed to give you suggestions for improvements and repairs that will save you thousands of dollars.
GET THE MOST

OUT OF THIS EVENT AND YOUR MEMBERSHIP

Whether you are just starting out in real estate investing, or are working on your hundredth deal, the Fort Wayne Indiana Real Estate Investors Association can help you learn more, make more, and have more fun doing it.

The Indiana REIA™ Fort Wayne REIA Meeting Saturday June 16th is hosted by some of the top investors and real estate business owners in the country guarantees you can hone and sharpen your deal analysis skills, examine common mistakes and pitfalls. And then network and learn from others in your own area and at your current level in real estate: beginner, 'been doing it awhile' or pro.

New money comes from new habits. So make it a habit to capture this must-have information. Here's how to proceed…

1. First, plan to attend and bring a friend to the Saturday June 16th presentation at the Fort Wayne Indiana REIA's LIVE Main Event™ Get meeting information and REIA meeting agenda »

2. Second, at the IndianaREIA's LIVE Main Event™ Saturday June 16th take copious notes of any further questions, comments, and your Aha Moments you uncover from the meeting and presentation.



NOT A MEMBER YET?
You can wait to join at the meeting – but why wait until Saturday June 16th to join?
Get immediate access to the robust and comprehensive online academy so you're a step ahead and armed with everything you need to make money in real estate.
WHY WAIT TO GET GREAT