Low Cost Big Profit with Land Flipping
How to Find & Flip Land Deals
Learn from an American Success Story
He came over to the US from Germany in 1997 literally with 2 suitcases and a bunch of student debt and Prior to the year 2000 Jack had never been involved in Real Estate and did not know anything about that subject.
If a person from another country, with broken English, no money, and a bunch of student debt can do this, then YOU CAN TOO!
Jack started in Real Estate investment in 2000 and over the course of 3 years developed and perfected an investing system that allowed him to do 3,137 deals, making millions of dollars in the process. He has done deals all over the U.S. without even looking at most of these properties.
Fast forward to 2019 and Jack is sharing with us EXACTLY how he got out of debt, and was able to quit his job, as he became a Millionaire in just 18 months. His students are doing deals in the US while living all over the world, even some investors in Fort Wayne. And now, because of his sincere desire to help others achieve their dreams, he opens up his business model in a rare behind-the-scenes training of his unique system with the public.
HERE'S WHAT YOU'LL
LEARN
Get them to accept your offer
Hear mistakes he made (so you don't have to)
Get 4-5 done per month and you are DONE in 5 months
It's a Buying System that shows you exactly how to buy property
a Selling System to get your money back in DAYS plus thousands more

Jack breaks down what you need to do into simple pieces: get 2 seller financing deal done per month for 1 year and you replaced the Average American Family income for a full 8 years. And then, get 4-5 done per month and you are DONE in 5 months.
In this 4 part 2+ hour LIVE Main Event™ Jack shares how he did this and his unique way of investing in real estate.
FORMAT:

Audio MP3 Download
HD Video Download
LENGTH:
128 Minutes
LEVEL:
Beginner to Advanced
PRESENTER:
Jack Bosch

LOG IN for Low Cost Big Profit with Land Flipping

PRESENTER JACK BOSCH
Jack Bosch, immigrant to the US from Germany, has built some of the largest Real Estate Investment companies in the Country. And since 2008 he has been teaching multiple ways of reaching financial freedom through Real Estate and Online Marketing.
Jack's mission: To make best of class, real life business, real estate, online marketing and financial literacy training accessible to everyone irrespective of background and size of their pocket book.
Committed to raising financial literacy and entrepreneurship in the world, we are aligning with multiple organizations in the US serving the underprivileged by giving a number of FREE subscriptions to various charitable organizations in need of our education!
He believes that everyone should be able to access to top expert training, irrespective of income and social status and everyone should have the opportunity to learn the skills to break out of the 9-5, build a business from home, and live the life they are passionate about. As a result he has put together a group of real life experts sharing real life education and training courses that can be applied immediately to build a business from home and learn about proven actionable financial literacy methods that provide financial security for life.
Jack's BHAG (Big hairy audacious goal) is to help 1 Million people by the end of the year 2020 to reach their potential through highly affordable expert training in the areas of Real Estate, Online Marketing and Passive Income generation.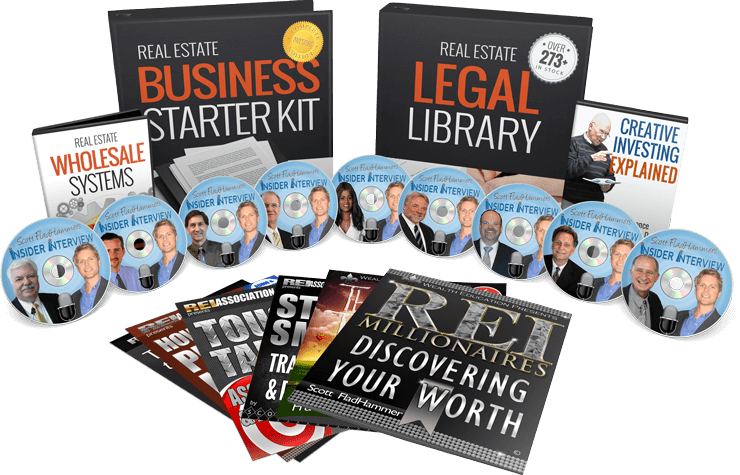 GIVE YOURSELF AN
EDGE
Get access to 50+ courses in the training academy when you invest in a REIA membership. Judge for yourself if the (ridiculously) low membership fee is worth
you see here