The Indiana Investors
PLATINUM PACKAGE
Your membership includes the Indiana Investors Platinum Package.
A mega-pack of training and resources containing a TWO VOLUME set of indispensable real estate and business forms, contracts and checklists.
PLUS 2 DVDs worth of real estate training from the best in the industry.
THE INDIANA INVESTORS PLATINUM PACKAGE:
Turn-Key Business In A Box
The Indiana Investors Real Estate Paperwork
The Exclusive Vault of Experts© Volumes 1 & 2
Get your Indiana Investors Platinum Package…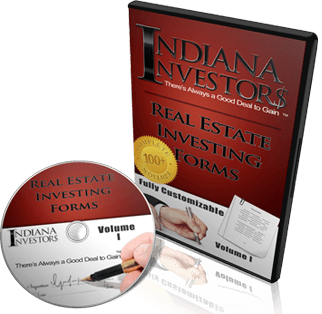 INSTANT DOWNLOAD ⇓
In Volume 1 you get all the 'must-have' basic forms and some advanced applications for several areas of real estate investing.
Click Here for Access
---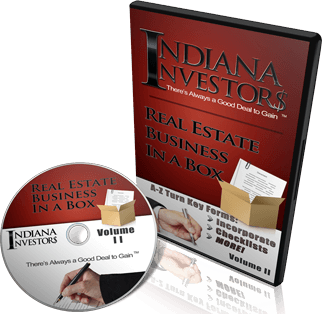 INSTANT DOWNLOAD ⇓
In Volume 2 you get business and finance paperwork to build an efficient, effective real estate business
Click Here for Access
---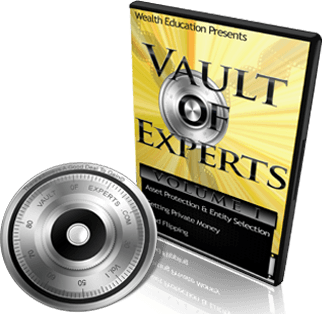 In Volume 1 you get the follow incredible real estate instruction and education:
1. Leveraging Your Neighbors to Expand Your Territory
2. How it Starts: Land & Lot Flipping
Click Here for Access
---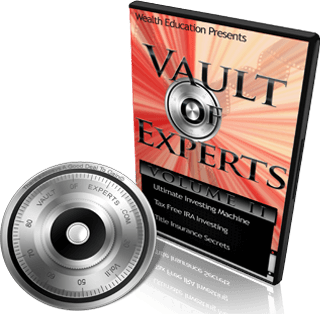 In Volume 2 you get the follow business and finance training :
1. Business Coaching Power Hour
2. Advanced Private Money Strategies
Click Here for Access
---