Saturday March 16th Is Your Chance
Right Here in Fort Wayne
Experts agree that attending the Indiana REIA meeting is the best place for real estate professionals and newbies to get knowledge and networking. Many top investors say these few hours of the REIA meeting are the most important and profitable appointments of the month; and should therefore be scheduled in to your calendar accordingly.
Indiana REIA™ provide real estate investors:
» Haves & Wants Speed Marketing Session
» Getting you the right connections
» Networking Opportunities
» Expert Local Training
» Paperwork & Resources
At the REIA Meeting
Follow the signs pointing into the building and go to the Welcome Table. Simply tell the Welcome Table your name and whether you are a member or a guest. As a member your name will be on the member list for fast, easy access inside the meeting. As a first-time guest you get free access (returning guests pay a door fee).
The Indiana REIA Welcome Table

We'll mark that you attended for Continuing Education credits (CE's) toward your Certified Housing Professional (C.H.P.) and Perfect Meeting Attendance award.
Then you'll get your lucky ticket to win this month's door prize drawing.
When you get into the main meeting room be sure to put your business cards and flyers in the community area. For flyers that work really well check these out.
Tip: Make it a goal to identify and speak with some of the more experienced investors and
the REIA Alumni
at the event. Build a rapport with them by asking questions about their business and what types of properties they prefer.
QUICK FACTS ABOUT OUR MAIN MEETING
What: The Fort Wayne Indiana REIA Main Monthly Meeting
Who: Real Estate Investors, Entrepreneurs & Professionals
Why: To learn, network, market, help others, prosper & have fun!
Cost: REIA Members and 1st time guests attend for free
Wear: Dress for success!
Bring: A positive attitude, biz cards, flyers and a friend
Parking: Free parking across the street
When & Where: Location, agenda and topic here
SEATING IS LIMITED
If you are not a member yet there is a door charge. Non members must reserve a seat two weeks prior to the event to ensure there is space available. Please
contact us here
.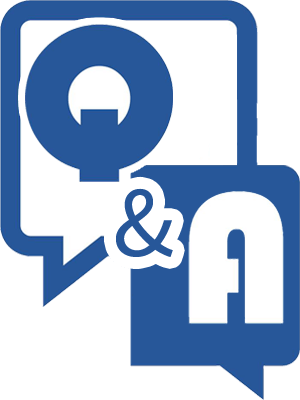 Saturday March 16th: In his newly revised book The Time-Wealthy Investor Landlord Coach Mark Dolfini explains his VIP Process of setting up a consistent and reliable cash-flow real estate business. VIP is Vision-Infrastructure-Process. Vision is the direction you want your business to head in, Infrastructure is the "train tracks" that you can put in place, and Process is a behavioral model to get your Residents to do what it is you want them to do.

Saturday Mark brings 20 years' experience to teach his real estate road map to owning more, working less, and creating the life you want. Get detailed, purposeful and tremendously valuable and actionable items to implement right away including how you can set up a scalable business framework. Learn how to make income property almost stress-free by implementing the 'Process – Expectations – Behavior' model. Then combine it all by organizing your infrastructure development, defining processes and how to achieve calendar control and cash flow. Saturday will not only change your business, but will change the way you approach life.

Membership Has Its Advantages
Get the best tools, resources and network with the top real estate talent in Fort Wayne... all in one place: Indiana's Official Real Estate Investors Association™ See everything you get when you investment in membership»
Keep Learning & Earning!