How to Grow Your Real Estate Investing and Network at the REIA Meeting
Experts agree that attending the Indiana REIA™ meeting is the best place for real estate professionals and newbies to get knowledge and networking. Many top investors say these few hours of the REIA meeting are the most important and profitable appointments of the month; and should therefore be scheduled in to your calendar accordingly.
Indiana REIA™ provide real estate investors:
» Haves & Wants Speed Marketing Session
» Getting you the right connections
» Networking Opportunities
» Expert Local Training
» Paperwork & Resources
At the REIA Meeting
As a member your name will be on the member list for fast, easy access inside the meeting. Simple tell the Welcome Table your name and that you are a member.
The Indiana REIA™ Welcome Table

We'll mark that you attended for Continuing Education credits (CE's) toward your Certified Housing Professional (C.H.P.). Then you'll get a ticket for the door prize drawing.
When you get into the main meeting room be sure to put your business cards and flyers in the community area. For flyers that work really well check these out.

Tip: Make it a goal to identify and speak with some of the more experienced investors and
the REIA Alumni
at the event. Build a rapport with them by asking questions about their business and what types of properties they prefer.
QUICK FACTS ABOUT OUR MAIN MEETING
» What: The Fort Wayne Indiana REIA Main Monthly Meeting
» Who: Real Estate Investors, Entrepreneurs & Professionals
» Why: To learn, network, market, help others, prosper & have fun!
» Cost: Indiana REIA™ Members and 1st time & guests can attend for free
» Wear: Dress for success!
» Bring: A smile, positive attitude, enthusiasm, biz cards, flyers & a friend
» Parking: Free parking across the street
» When & Where: Location and Agenda & Topic here

SEATING IS LIMITED
If you are not a member yet there is a door charge. Non members must reserve a seat two weeks prior to the event to ensure there is space available. Please contact us here.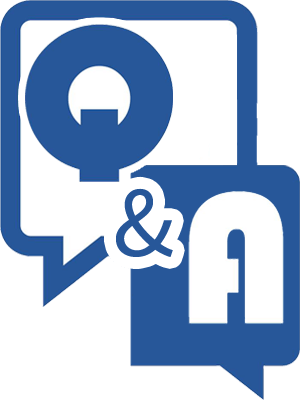 Saturday June 16th: Privacy & Asset Protection is More Important Than Ever
Land Trusts are the cornerstone of financial security. And while many have heard of land trusts or "title holding trusts" but for most, how to work them is a secret. Including many attorneys . . . and that can be good for you!


Mr. Land Trust Randy Hughes has been a full time real estate investor since 1969, and real estate investing is still his primary source of income. He's been in the trenches with investors like you. After acquiring several properties Randy finally realized that he should take some time to learn how to protect those properties from frivolous lawsuits brought by deadbeats and their lawyers.

Randy has written extensively for local and national real estate publications and taught real estate classes at the University of Illinois, is a licensed Continuing Education Instructor for the Illinois Association of Realtors for 17 years and will teach you:
• How and when to use a Land Trust
• Using a Land Trust when selling on a contract to protect against buyer default
• 50 Reasons to Use a Land Trust
• What if your attorneys says Land Trusts are ineffective?
• Who should I use as my Trustee?
• How to link your Land Trust with other asset protection entities
• Using a Land Trust as a Pre-Nuptial Agreement, and more!

Learn the secrets of using land trusts to strategically protect privacy and shield assets. You'll discover how you can get time, freedom and peace of mind to fearlessly build your business without worrying you'll lose everything. Come to this unusual meeting and learn valuable information that will be useful in your real estate investing business.

Membership Has Its Advantages
Get the best tools and resources from the top talent in Fort Wayne and across the country... all in one place: Indiana's Official Real Estate Investing Association™ See everything you get when you investment in membership»
Keep Learning & Earning!