Unnoticed and Untapped By Many, Abandoned Properties Are Hot Because Of Seller Financing and Little Known Government Program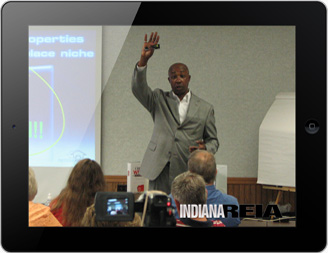 TWO FACTORS MAKE ABANDONED PROPERTIES HOTTEST DEALS IN REAL ESTATE
In 2009 Reggie Brooks came to Fort Wayne IndianaREIA™ and launched several of our member's careers in real estate. Now he is back to share this little known area of real estate that properties are one of the best kept money-making secrets in our industry and news about grants that can super charge your profits. Tap into this area of real estate and watch your profits soar.
Learn How to Find Motivated Owners of Distressed Properties — Without the Competition. Reggie Is The Only Educator In The Country That Teaches How To Build An Abandoned Property Profit Machine
Reggie Brooks began his career as a real estate investor in 1985, and stumbled across a little known area of real estate that had the potential to make us a ton of money. It was an area of the market that went unnoticed and untapped by most people: abandoned properties.
$30,000 FLIPS IN YOUR OWN BACK YARD
We all pass by these properties on a daily basis, but just never pay much attention to them. These are properties that the owner has walked away from for whatever reason. It could be a divorce situation, an illness, a death in the family, a job relocation, or any number of other reasons. But the important thing is that by not paying attention you could be passing up hundreds of thousands of dollars in profits!
WHY ABANDONED PROPERTIES?
When you work with abandons, you have an excellent opportunity to use the best financing in real estate – seller financing. The two big reasons why seller financing is better than conventional bank financing are:
1. Rarely will a seller ask to see your credit report. If you have credit problems, it usually will not become an issue. Many times the seller is completely open to many creative strategies that will help to eliminate their abandoned property problem. After all, what does the seller have to lose? His abandoned property is just sitting there not making any money.
2. Great Terms. The seller may have a mortgage which you could assume or take over at much better rates than an investor loan or hard money. If there is no mortgage on the property the you and the seller are free to get creative on monthly payment amount and interest rate – If ANY interest at all!
By ignoring abandoned properties you could be passing up hundreds of thousands of dollars in profits. abandoned properties go unnoticed by most people and that's what make them so special right now: there are a ton of them and, with this training, we can cash in on them more than ever.
Abandoned properties are the new REO and a huge untapped market. Can you afford to miss one more day?
Supply and demand, simple as that. – Scott FladHammer, Indiana REIA™ president
HOW TO FIND ABANDONED PROPERTIES
The first thing to understand is that the more affluent the area is, the fewer the abandons you'll find. The less affluent the area, usually the more abandons you'll find. It is best to find an area somewhere in between the two extremes. When you keep your eyes open, you'll find properties that might have the windows broken out, they might be boarded up, you might see the grass and shrubs overgrown, you might see trash, handbills, newspapers and other signs that this property might be a good
Here's one of the easiest ways to find abandoned properties: Keep a pen and a pad of paper with you at all times.
Another: take different routes to and from their normal destinations and write down the addresses of any properties that might be abandon property prospects. This might require that you leave home a little earlier than usual, but it is certainly worth it if it brings you just one abandoned property deal.
BIG TIP: Keep a camera handy in case you want to take picture (and you should). That way you can send the pictures to the sellers to confirm that the mower has not been there and the grass is tall, the siding has been stolen, the windows are broke, …
WELCOME

TO THE NEW MARKET OPPORTUNITY

The truth is it's very easy and simple to make millions… IF you just have and use the know-how. Right now, right here in your area, there are undervalued properties ready to be scooped up for pennies on the dollar. This is the time to buy these deeply discounted properties and make 'a killing' down the road. The money is there for the taking. Here's some of what you'll learn:

Unconventional ways to find owners of vacant, distressed and abandoned properties
How to write the purchase contract using powerful, money-making clauses
Easy steps to take a zero profit deal and turn it into a $25,000 deal
How to make money with these vacant properties using no cash and no credit
How to use creative financing to fund your vacant property deals
Understanding the Dodd-Frank Act and how to get rich anyway
How to take the vacant, abandoned property opportunity to the next level, where the BIG money is
HOW MUCH MONEY DO YOU WANT TO MAKE?
Whether it's $5k, $50k or $5 million, real estate is your answer! And there has never been a more complete, comprehensive and intensive Real Estate Expo that will change your financial future nearly overnight. This will be a fast-moving meeting good for the beginning investor, along with the more experienced one because one piece of advice can make you thousands!
HEAR FOR YOURSELF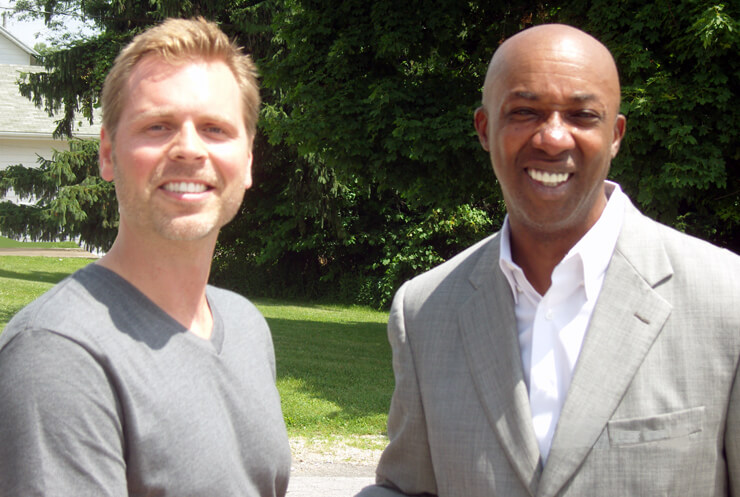 MASSIVE CHANGES = MASSIVE OPPORTUNITY
Abandoned properties are one of the best kept money-making secrets in our industry. They are very good candidates for many of the government loans and grants that can super charge your profits. Tap into this area of real estate and watch your profits soar.
Can you afford to miss one more day?
Reggie's going to teach you the steps he took to become a multi-millionaire. And he did it doing exactly what he will be teaching you! Listen in on this Insider Interview™ with Scott FladHammer and learn why abandoned properties are hottest deals in real estate in real estate today and how to get your share of the profits.
Listen in on this Insider Interview™ with Scott FladHammer and learn why vacant, distressed, abandoned properties are the hottest deals in real estate today and what you can do to profit in the coming tidal wave of opportunity.


FORMAT:
Audio MP3
LENGTH:
34 Minutes
LEVEL:
Beginner to Advanced

LOG IN GET YOUR SHARE OF THE ABANDONED PROPERTY PROFITS:

MEET THE TRAINER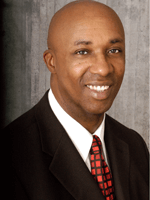 Reggie Brooks has achieved what many people consider to be impossible. He went from making $36,000 per year at the local telephone company, to making over $40,000 per month in his real estate business. Starting out with very little money, Reggie began his investment career in 1986. After taking a few real estate investment courses, he began investing in rental properties in Los Angeles. He quickly replaced his telephone company income of $3,000 per month with over $4,200 per month from a few well placed investments, becoming financially independent within his first year of investing.
Now you can benefit from of his experience with this real-world training that you won't find anywhere else guaranteed to give you suggestions for improvements and repairs that will save you thousands of dollars.
Did you buy real estate 10 years ago?
If you did, its value has surely doubled. If you bought 20 years ago, its value has risen tenfold. In fact, real estate prices have increased every decade for the past 160 years. Haven't started yet? Don't worry. It's never too late to start building your real estate wealth! Anyone can do the hottest deals in Real Estate: Vacant, Distressed, Abandoned Properties. Thousands of profitable deals are made every single day.
---
HOW TO GET THE MOST
OUT OF THIS
Two Simple Steps to Achieve Financial Freedom
Scott FladHammer put it this way, "Whether you are just starting out in real estate investing, or are working on your hundredth deal, the Fort Wayne Indiana Real Estate Investors Association can help you learn more, make more, and have more fun doing it."
Fort Wayne Indiana REIA™ shows you how to sharpen your deal analysis skills and avoid pitfalls by attracting great deals. New money comes from new habits. So invest in yourself by joining now. Here's how to proceed… 
1. First, Listen to this Insider Interview™, pen and paper in hand to take notes.
2. Second, get plugged in to the REIA before the special pricing discount ends:
Click here to join »
If you have any questions about the joining contact us at (260) 436-5000 extension 223.
But don't delay because the discount is going away.
YOUR BODY CAN STAND ALMOST ANYTHING
Your body can stand almost anything- especially over time. It's your mind you have to convince- especially over time. It doesn't matter if others believe you can succeed- you have to believe you will succeed. Indiana REIA™ helps you fan the flames into burning desire so that you don't get into the mentality that you can't succeed or that failure is an option. Follow your own path to your own vision of success, stay the course and invest in yourself regularly.
It's easy for your mind and thoughts to get away from you if you let it. It is important to take control of your thoughts. You are the master, not your insecurities. There will always be discouragements and things getting in the way of what you have planned for the day. It is the job of the success to do what needs done even when we do not feel like it.
Begin to make changes starting today that can influence how you'll be living your life tomorrow, and the day after that with two simple steps (simple, not easy. But doable):
1. Make a clear plan for what you want to accomplish for the day, for the month and for the year.
2. If you stick to that plan you will accomplish it.
GET WHAT YOU NEED NOW
Join before the special pricing discount ends. Invest in yourself so you're armed with everything you need to make money and have fun in real estate.
Be the person today that your future self will thank you for being. You're setting yourself up for your tomorrows today, and if you think about it you're living the life today that you've set up with all of your yesterdays. If you're not where you want to be today, you'll likely have to change what you've been doing in the past that led you to this moment.
A YEAR FROM NOW
you'll wish you started today