The New Economy Creates Huge Opportunity to Flip Mobile Homes for Fast Cash in 2018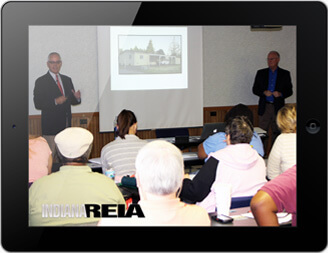 According to recent studies, 85% of the American public is going to a job that they hate. Working at jobs that do not challenge them and where they see no potential for promotion enough to realize their dreams. They've hit the proverbial glass ceiling.
They know they could be doing more, that they're better than their current status in life and that they could be making more of an impact on their families in the world by being more.
HUGE OPPORTUNITY IN THE NEW ECONOMY
Maybe some of that rings true for you. If so, please be aware that when that goes on day after day that inner struggle has a negative impact on you and those around you. That's why so many consider investing in real estate as the great escape from the rat race. Or what I call their day job replacement and their fulfillment. But let's face it real estate is expensive and not everybody has a huge down payments or perfect credit scores even if banks were lending to new investors.
The solution I want to bring you today is the very low startup cost of the real estate market untapped by many getting started in real estate. And I know for a fact is even overlooked by season pros and they should know better because what we're going to talk about is something they can easily bolt onto an existing business. Whether that's an existing real estate business or some site type of service business or contracting – remodeling.
MAKE CHUNKS OF MONEY WITH MOBILE HOME FLIPS
If you're waiting around for conditions to be perfect before you stick your neck out you'll be waiting forever. I can tell you, without a doubt, that these deals work and work very well. I've done dozens and dozens of these deals. But you have to have some faith in order to branch into something new and unknown. Take the flying leap and trust that if you don't make it that things will be OK and you'll land safely. What usually ends up happening is that situations will present themselves that never could have or would have presented themselves had you not made a bold choice and thrown yourself into it.
It's easy to get into the mentality that you have to wait for the perfect opportunity to present itself before you'll start to work hard. But the trick is to work hard so that the perfect opportunity can present itself. It's amazing what opens up when you start giving it your all every day. You'll find that people, situations, and events will happen in your life that are the result of the work you've done, and you'll realize that unless you did the work they would not have appeared at just the right time for you.
Make Chunks of Money with Mobile Home Flips
Ways to stretch the profit margins significantly higher
Learn why buying and selling mobile homes can make significant profits
Mobile homes are super easy to buy and sell – just like a car, motorcycle, or boat
Because its misunderstood there's rarely any competition for the business
Get started with very little cash compared to traditional real estate
How the turnaround time can be quicker and minimize the risk
FAILURE TEACHES MY FRIEND

You can't succeed without failing because failing shows effort and shows that you're attempting success. But failure also teaches. At age 54 my friend I have the pleasure of talking with today, Jerry Lucker was close to broke after betting the farm on a business venture that went south. Jerry turned to real estate and specifically the untapped real estate market which we talk about in this special interview. Within the next four years made and invested enough money in that real estate market niche to become financially independent.
Listen in on this Insider Interview™ with Scott FladHammer and learn why Flip Mobile Homes in Indiana is the best ways to make fast cash in real estate today and what you can do to secure your profits in the coming tidal wave of opportunity:


FORMAT:
Audio MP3
LENGTH:
34 Minutes
LEVEL:
Beginner to Advanced

LOG IN TO FLIP MOBILE HOMES FOR FAST CASH:

MEET THE TRAINERS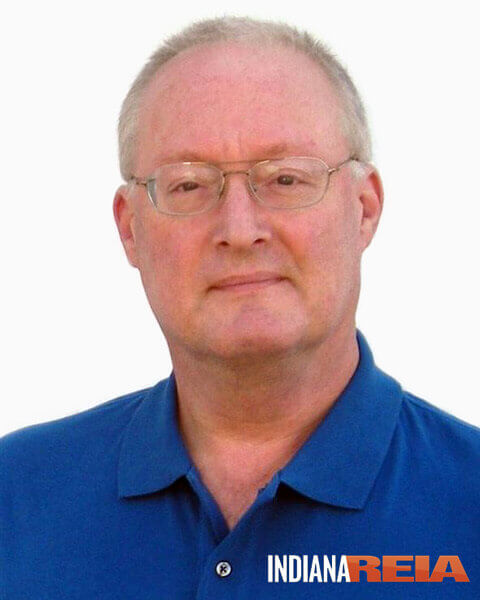 Jerry Lucker originally interested in a real estate career, became involved with mobile home buying and selling in 2002, at age 54. At that time was close to broke after betting (and losing) the farm on a previous business venture.
Within the next four years made and invested enough money buying and selling mobile homes to become financially independent. Helped family and friends learn the business and eventually started helping others make money the same way. In addition to teaching others how to be successful, still works the business to this day.
For newbies Jerry shares how to get started investing in mobile homes (in 60 seconds):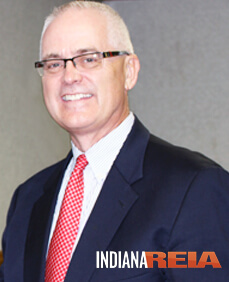 International businessman Robert M Burns has been a commercial real estate broker for over a quarter century. Computer savvy and a marketing professional in several businesses he had a #1 Google ranked website for a niche in the real estate business. Robert brings the partnership into the modern era with internet skills and community forums.
Both like real estate also and now have a nice portfolio of income producing properties, all purchased with the profits made from flipping mobile homes in parks. They are coming to empower people to create a radical financial future through a little-used niche in order to be successful and financially free.
---
HOW TO GET THE MOST OUT OF THE REIA
Whether you are just starting out in real estate investing, or are working on your hundredth deal, the Fort Wayne Indiana Real Estate Investors Association can help you learn more, make more, and have more fun doing it.
The Fort Wayne Indiana REIA™ encourages you to hone and sharpen your deal analysis skills, and avoid pitfalls by getting involved with quality education because new money comes from new habits. So make a habit to invest in yourself as you invest in real estate. Here's how to proceed… 

1. First, Listen to this Insider Interview™, pen and paper in hand to take notes.
2. Second, get plugged in to the official Indiana REIA™ before the special pricing discount ends. Click here to join » If you have any questions about the joining contact us at (260) 436-5000 extension 223. But don't delay because the discount is going away.

A YEAR FROM NOW
you'll wish you started today
Begin to make changes starting today that can influence how you'll be living your life tomorrow, and the day after that.
IT ALWAYS SEEMS IMPOSSIBLE … until its done
It doesn't matter if others believe you can succeed, or that you will succeed. No one can give you the resolution to succeed except yourself. It's important to stoke those fires regularly, even daily so that you don't get into the mentality that you can't succeed or that failure is an option. Remember that we measure success personally, so that your idea of what it means to succeed is different than other people's. Follow your own path to your own vision of success and stay the course.
It's easy for the day to get away from you if you let it, which is why it's important to take control of the day and bend it to your will. There will always be distractions and things getting in the way of what you have planned for the day, so you have to make sure that what you want to get done takes priority. Get into the habit of letting the day run you and you will stack many days up that don't go your way. Have a clear plan for what you want to accomplish for the day and make sure that you stick to that plan for the rest of 2018 and you WILL succeed.
Get this course…
AT A DISCOUNT!

As a courtesy to Indiana REIA™ Jerry has extended the special offer price and bonuses he made at the LIVE Main Event™ (which he sold out). But you still have time to learn the exact steps Jerry and Robert use to Flip Mobile Homes for huge chunks of money. Get the the Mobile Homes Make Money course to quickly learn everything you need.
GET WHAT YOU NEED NOW
Order the course before the special pricing discount ends. Invest in yourself by ordering now so you're armed with everything you need to make money and have fun in real estate.
Be the person today that your future self will thank you for being. You're setting yourself up for your tomorrows today, and if you think about it you're living the life today that you've set up with all of your yesterdays. If you're not where you want to be today, you'll likely have to change what you've been doing in the past that led you to this moment.
YES!
I want the course program and bonuses at the special 2018 REIA discount price. Please contact me as soon as possible!