Design Your Ideal Lifestyle and Retire In Comfort using Income Property with the VIP Process
Become a Time-Wealthy Landlord in 2018
ARE YOU A TIME-WEALTHY LANDLORD?
Our lifestyle often gets lost when talking about and learning real estate investing and building a portfolio income property.
We forget one of the most important things: why we're investing in the first place. Without our big, over-arching dream goal in mind and processes in place we entrepreneur-investors can end up a frustrated employee in a bad job with a boss (you) that is a jerk.
GETTING TRACTION VS. BEING STUCK (OR WORSE: LOSING CONTROL)
For many investors, we want the financial freedom and independence that comes from a properly set up and running business that throws off enough cash to fund a lifestyle that's both comfortable, secure and rewarding. But what often happens is we create a business that's dependent on our mostly own involvement in order to make the business run. Over time we actually become a bottleneck in our business and hinder our growth and profitability.
So no matter how hard we try the business never gets traction. No matter how many hours we work we can't get a grip on the business but instead the business has a grip on us…. not allowing us to have a lifestyle we're seeking.
FROM THE SCHOOL OF HARD KNOCKS
Our guest insider has been through the good and the bad that comes with a real estate business. Mark was working 20 hour days managing 90 rental units by himself and making a lot of money, about $65,000 a month in revenue, but found his quality of life really suffering.
PERHAPS YOU CAN RELATE
Mark's lifestyle was bankrupt which then affected his health and his business. He documented how he worked through that, in his book The Time-Wealthy Investor where he outlines his VIP Process of setting up a real estate business to own more, work less, and creating the life you want.

THE RUMORS ARE TRUE: TENANTS CAN BE DIFFICULT
Because landlording involves people, property and the problems that come from both of those there will inevitably be times of drama brought on primarily because of occupants in your property. During these times of drama, a social model called 'The Drama Triangle', you can still be in control by directing the conversation and solution quickly and efficiently.
Pay close attention to how Mark handles the Drama Triangle for more peaceful property management by circumventing the conflicted or drama-intense relationship transactions.
IN THIS INSIDER INTERVIEW YOU'LL LEARN
Hear from a Marine veteran, holding a Bachelor of Science in Accounting at Purdue who manages $40 million worth of real estate Mark Dolfini discusses how you can have a higher quality of life while building and maintaining an awesome and inspiring vision for your future, and setting up your business infrastructure and processes to support a passive income lifestyle based off your cashflow, and:
Design an Ideal Lifestyle and Retire Comfortablly
How to Become a Time-Wealthy Landlord in 2018
Tips to Cashflow Better with Income Property
The biggest Rent Collection Mistake to Avoid
How to Stay Away from the Drama Triangle
Build a real real estate business and more!
TOPIC:

How to Design Your Ideal Lifestyle and Retirement with Income Property
INSIDER:
Mark Dolfini
LEVEL:
Beginner to Advanced
FORMAT:
Audio MP3
LENGTH:
49 Minutes

LOG IN TO DESIGN YOUR IDEAL LIFESTYLE AND RETIRE IN COMFORT:


WITH MARK DOLFINI
Marine veteran, Mark Dolfini is the author of Real Estate Roadmap To Owning More, Working Less, And Creating The Life You Want,He is also a veteran of the U.S. Marines. He received a Bachelor of Science in Accounting at Purdue University, and worked for Marriott International before venturing out full-time in the world of real estate investing.
Mark received a Bachelor of Science in Accounting at Purdue University. He has managed $40 million worth of real estate as the Managing Broker of his company June Palms Property Management. Mark is the CEO of Landlord Coach, LLC, and sits on numerous corporate boards including the Better Business Bureau of Central Indiana, the National Federation of Independent Business, and is an Area Director for the Central Indiana BNI Franchise – a networking organization. He and his wife Jennifer live in Lafayette where they are raising their two sons, Leland and Logan.

LOG IN for How to Design Your Ideal Lifestyle and Retirement with Income Property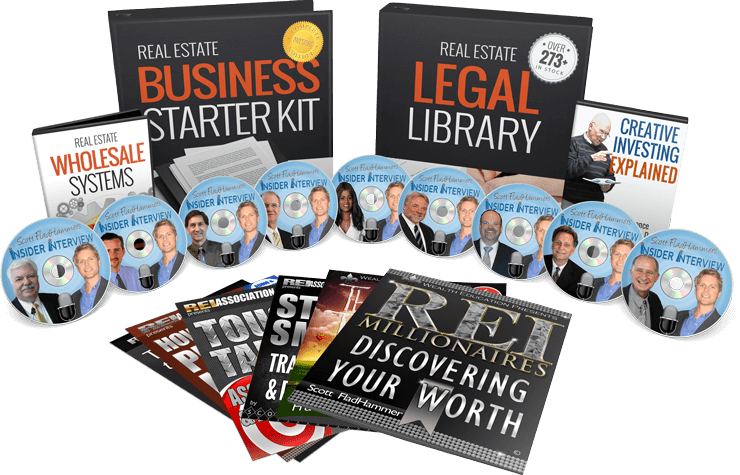 GIVE YOURSELF AN
EDGE
Get access to 50+ courses in the training academy when you invest in a REIA membership. Judge for yourself if the (ridiculously) low membership fee is worth
you see here