Saturday May 19th Q-n- A: Tough Questions, Real Answers. Sometimes the lenses we are looking through get smudged by our own perceptions and prejudices. Relying on blogs and online discussion forums are too simplistic and the participants are typically not experts and certainly not held accountable for the results of any advice they give.
Contrast that to our 2018 panel of experts at the Fort Wayne Indiana Real Estate Investor Association and you can see quickly the value of over 300 years combined experience. That's why Indiana REIA™ brings you this special Q&A meeting for anyone in or aspiring to be in our great profession of real estate investing.
Our collection of experts will share real-world whats-working-now insights and experiences on running a profitable real estate business so you can hear and learn from the best in the business to shave time off your learning curves and save money from costly mistakes.
For those just starting out and those pros who want to get better: Hear and learn from the best in the business. Shave time off your learning curves by learning from others mistakes & triumphs and Save money with tips, insider strategies and proven fundamentals.
What are the tough questions you have? Ask for local expert-in-the-field perspective.
This month's member-only
ASK ME ANYTHING SESSION
Asking a quality question is a great challenge
Our questions could very well be the most powerful, motivating and equally de-motivating factors influencing our daily decisions and actions. In fact their influence over our lives is so profound that our entire thought process is completely and consistently absorbed and overwhelmed with the habit of asking and answering repetitive questions.
Asking quality questions is the key to real estate success in 2018
The quality of the questions we consistently ask on a daily basis has an incredibly profound impact on our lives. In fact, where we are in our life at this very moment is very much a direct reflection of the questions we have habitually and unconsciously asked ourselves over time.
The important thing is not to stop questioning. Curiosity has its own reasons for existing. – Albert Einstein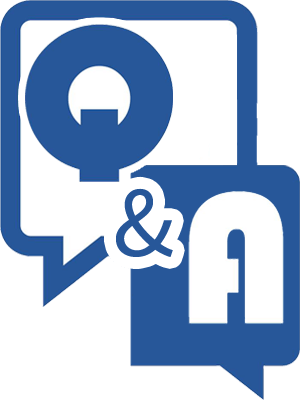 This months LIVE Main Event™ Saturday May 19th
How to Become a Time Wealthy Investor In his book The Time-Wealthy Investor, Landlord Coach Mark Dolfini introduced readers to his VIP Process of setting up a real estate business. VIP is Vision-Infrastructure-Process. Vision is the direction you want your business to head in, Infrastructure is the "train tracks" that you can put in place, and Process is a behavioral model to get your Residents to do what it is you want them to do.

Mark brings his 20 years of experience to also teach his real estate roadmap to owning more, working less, and creating the life you want. Detailed and purposeful, he brings a tremendous value and actionable items to implement right away including how property owners can set up a scalable business framework and how to get the responses from your residents by implementing the Process – Expectations – Behavior model, and infrastructure development, defining processes and how to achieve calendar control and cash flow. This will not only change your business, but will change the way you approach life.
Now it's your turn…
ASK ME ANYTHING!
We believe "no question is a bad question." So ask away!