The Amazing Growth in Real Estate Notes and How You Can Cash In On the Coming Tidal Wave
Position Yourself for the Changing Market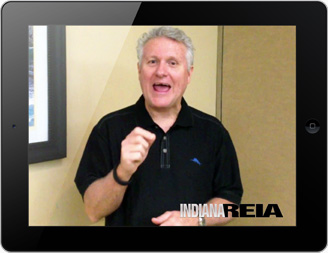 THE NEW REAL ESTATE HIDDEN MARKET
Real estate investors today are facing a changing market place. New regulations, historical lawsuits and settlements, along with a still sluggish economy have affected the supply and demand of real property in a significant way.
PROFOUND EFFECTS = MASSIVE OPPORTUNITY
We need to adjust our approach to investing because yesterday's strategies will not yield the same result in the very near future.
These profound effects will set the course of real estate investing for the next several years and those that know about the changes, and know these new techniques, can profit more than anything before.
HOW TO BECOME THE BANK
The good news is that real estate investors have always had to change their tactics as market conditions change. Back in the early 2000's real estate investors jumped into the rehab market buying up foreclosed fixer uppers. Still others jumped into buying pre-construction property which they would flip to another buyer for a quick profit.
Shortly after real estate prices plummeted in the 2007 financing crisis, investors switched gears and starting buying short sales approved by lenders and REO's owned by lenders. Enter the robo-signing lawsuits, new legislation and a broken economy and again real estate investors have to adjust and adapt.
WELCOME TO THE NEW MARKET OPPORTUNITY
The real estate note industry has always been looked upon as a small niche industry. This notion was not without merit as it was ingrained with seller financing and on the surface seemed rather confusing. Most of the training available for the note business revolved around brokering seller financed notes. That has all changed as…

Fundamental market conditions have made distressed paper MORE profitable than distressed property. The two major components that have combined to make the Note business the hottest real estate investment play today are: the number of toxic notes available and trillions in idle cash searching anxiously for investment opportunity. Supply and demand, simple as that. – Scott FladHammer, Indiana REIA™ president
MASSIVE CHANGES = MASSIVE OPPORTUNITY FOR PROFIT
These changes have led to a massive supply of troubled, non-performing notes. How massive? Estimates show that there is 4 times the amount of non-performing notes available right now then the total number of foreclosures sold since 2006. Please re-read that. You can look that up at Realty Trac.
With that much of a supply, what do you think has happened to the prices?
Industry numbers show that the average price for a non-performing note is about $9000. That note is secured by a property with a value of $60,000. I would re-read that sentence as well. Where else can you get discounts like that today? You can probably see why non-performing notes is the hottest topic in real estate today!
INCREDIBLE YIELDS UP TO 299.4%
Positive Monthly Cash Flow without being a Landlord or Property Owner! The Note Business is now the hottest topic in all of real estate and for good reason. The "paper" side of the real estate industry is seeing amazing growth:
»  The inventory of Non-performing and under performing notes are at all time highs
»  Lenders are realizing that it is more beneficial for them to sell the note rather than go through the time and cost of a foreclosure and property resale.
»  Government entities Fannie Mae, Freddie Mac and now HUD and FHA have switched their focus from foreclosures and REO properties to selling the notes because it helps the consumer and housing market much more efficiently
HEAR

FOR YOURSELF

Listen in on this interview™ with Scott FladHammer and learn why the Note Business is the Hottest Topic in Real Estate Today and what you can do to profit in the coming tidal wave of opportunity:
How to Find the new "Shadow Inventory"
What Happened To All of the REO and Short Sales
How to make huge commission on commercial and other large notes
Why The Banks, HUD, Fannie Mae and Freddie Mac Have Stopped Foreclosing
How 'anxious money' is making your opportunities greater than ever before
Why flipping notes is easier and less time consuming than flipping properties

ABOUT

THE PRESENTER

Investing in his first property at the age of 19, Joe learned the importance of using creative financing to make the deal work. Since then, Joe has created, brokered, bought and sold more than 10,000 real estate notes on both residential and commercial properties.

As an author, speaker, and trainer for the past 25 years, he believes that there has never been a greater opportunity for real estate investors to use nonperforming notes to acquire properties and seller financing to cash out.

Now you can benefit from of his experience with this real-world training that you won't find anywhere else guaranteed to give you suggestions for improvements and repairs that will save you thousands of dollars.
GET THE MOST

FROM THE UPCOMING EVENT AND YOUR MEMBERSHIP

Whether you are just starting out in real estate investing, or are working on your hundredth deal, the Fort Wayne Indiana Real Estate Investors Association can help you learn more, make more, and have more fun doing it.

The Fort Wayne Indiana REIA™ Meeting is hosted by some of the top investors and real estate business owners in the country guarantees you can hone and sharpen your deal analysis skills, examine common mistakes and pitfalls. And then network and learn from others in your own area and at your current level in real estate: beginner, 'been doing it awhile' or pro.

New money comes from new habits. So make it a habit to capture this must-have information. Here's how to proceed…

1. First, plan to attend and bring a friend to the Fort Wayne Indiana REIA's LIVE Main Event™ Get meeting information and REIA meeting agenda »

2. Second, at the IndianaREIA's LIVE Main Event™  take copious notes of any further questions, comments, and your Aha Moments you uncover from the meeting and presentation.

ATTEND THE PRESENTATION AND LEARN:

» How To Buy Non-Performing (Defaulted) Real Estate Notes For Pennies on the Dollar

» Why The Banks, HUD, Fannie Mae and Freddie Mac Have Stopped Foreclosing on Low Price Band Properties (Value Less Than $125,000)

» How To Turn $100 in Your Roth IRA into $100,000 or More Tax Free

» How to earn 10% commissions from seller financing without using any of your own money

» Why Real Estate Agents, investors, builders, property buyers and sellers are creating a strong demand for these services and how you can cash in by becoming the "go to" person

» How to make huge commission on commercial and other large notes

» How "anxious money" is changing the industry making your opportunities greater than ever before

» How to become a Note Buyer with as little as $100 dollars

NOT

A MEMBER YET?

You can wait to join at the meeting –

but why wait until July 18th to join?

Get immediate access to the robust and comprehensive Member Academy so you're a step ahead and armed with everything you need to make money in real estate.
WHY WAIT TO GET GREAT