The Secret Sauce to
Learn Real Estate FASTER
USING OUR THREE PART EQUATION WE SHOW HOW TO
CREATE A FORTUNE IN REAL ESTATE IN 2018
---
More investors profit from
Our Association Equation
The Association Equation™ is a proven formula, and updated for 2018, so you can quickly master the key areas of real estate: buying, selling, managing, and marketing by using our multi-media training, modeling the best in our community and getting the resources serious investors need to profit more from every door:
Community
Connect with a caring community of real estate professionals and newbies in a safe environment to learn and exchange what's really working in our area in our Showcases and meetings. Then analyze deals during meet ups-after-meetings and more:
Resources
Get local market driven resources to leverage your efforts and finances, and run your investments better using our investment tools, real estate paperwork , contracts and checklists, business forms and expert advice for investing and technology.
---
and don't miss our
LIVE REIA EVENTS
LEARN AND ENGAGE ONLINE AND LIVE
In addition to the expert training delivered inside the online membersite, you can meet the best, and those that will be, in our
Community Showcase
and
investor network
to develop joint venture partnerships with people in your area and see real-world whats-working-now strategies.
COMMUNITY SUPPORT + HAVE FUN
Nothing can replace the value from real conversations. That's why we have strong community support groups like the
Landlord Lunchen
 to talk shop. Then learn the latest trends in peaceful, profitable property investing and have fun at our
Cashflow Meetups
and
Hot Seat sessions
.
PLUG INTO YOUR AREA
We have a worldwide membership who invest in the Midwest and as a REIA member you can connect at our
Community Forum
and using our
Business and Investor Directory
to supercharge your network of like-minded members.
FACE TO FACE REIA MEETINGS
And for the ultimate in building a strong network and support group of like-mined people while getting the best education of what really works where you invest visit our Fort Wayne Real Estate Investor meeting Saturday July 21st
THIS MONTHS LIVE MAIN EVENT
Saturday July 21st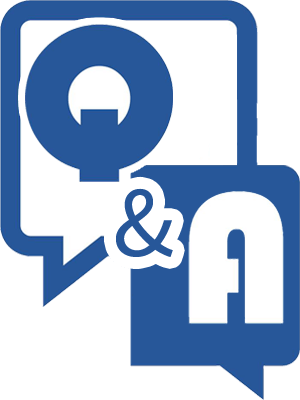 Privacy & Asset Protection is More Important Than Ever
Land Trusts are the cornerstone of financial security. And while many have heard of land trusts or "title holding trusts" but for most, how to work them is a secret. Including many attorneys . . . and that can be good for you!
Mr. Land Trust Randy Hughes has been a full time real estate investor since 1969, and real estate investing is still his primary source of income. He's been in the trenches with investors like you. After acquiring several properties Randy finally realized that he should take some time to learn how to protect those properties from frivolous lawsuits brought by deadbeats and their lawyers.
Randy has written extensively for local and national real estate publications and taught real estate classes at the University of Illinois, is a licensed Continuing Education Instructor for the Illinois Association of Realtors for 17 years and will teach you:
• How and when to use a Land Trust
• Using a Land Trust when selling on a contract to protect against buyer default
• 50 Reasons to Use a Land Trust
• What if your attorneys says Land Trusts are ineffective?
• Who should I use as my Trustee?
• How to link your Land Trust with other asset protection entities
• Using a Land Trust as a Pre-Nuptial Agreement, and more!
Learn the secrets of using land trusts to strategically protect privacy and shield assets. You'll discover how you can get time, freedom and peace of mind to fearlessly build your business without worrying you'll lose everything. Come to this unusual meeting and learn valuable information that will be useful in your real estate investing business.
See the Saturday July 21st Fort Wayne REIA meeting agenda here »
---
CASE STUDIES
Our members say it best
Indiana REIA™ provides honest training + a vital community for people who want to build their own thing and support themselves. It's for Landlords, Rehabbers, Wholesalers, Note Holders, Contractors, Bankers, Realtors, Mortgage Brokers & Lenders, and Lawyers, willing to dig in and build a fantastic business and life.
AND ITS WORKING!
See the success stories of members in your area proving you can do it too!
---
We Actually Do This Stuff
(And we're sharing all our results with you)
HONEST ONLINE BUSINESS TRAINING
and the community of entrepreneurs who won't let you quit
If you want to learn how to be a successful real estate investor, this is where you need to be. – Jay Redding, Fort Wayne, Investor, Landlord
This is where you learn and better what you already know. You've got to join because the member benefits will blow you away!– Larry Goins, Investor & Author
The Association offers training, knowledge, networking and good friendships with people who have and hold property: landlords, rehabbers and resellers. – Jeff Vaughan, Fort Wayne, Realtor/Landlord
I've increased my business 30% in the first year because of the training and community here – Adam Gerig, Auburn, Founder, Gerig Property
Incredible education for even experienced investors working on taking our businesses to the next level. – Paul Eisaman, Fort Wayne, Property Manager 900 + units
Whether you own 1 or 100, you'll recoup the price by learning just one golden nugget of knowledge from these industry leaders! – Linda Duesler, Fort Wayne, 35 yr Realtor, Landlord
WANT MORE MEMBER SUCCESS STORIES?
READY TO TAKE IT TO THE NEXT LEVEL?