Our Community
SHOWCASE
Whenever you have a thriving community, you want to showcase the best, and those that will be. That's what our Community Showcase™ is about; to highlight and spotlight other entrepreneurs business models, how they are doing deal, reasons for choosing particular entities and niches, growing and bullet-proofing their assets, and with whats-working-for-them strategies.
IN THESE SHOWCASES YOU CAN:
Meet our growing community of investors
get insight and inspiration and is more personal than is afforded in a meeting
Get an inside look into their businesses
what they do and how they could help you
Find the areas where they use some help
then look for a way to create profitable partnership. Think:
referrals
financial friends
accountability partners
joint venture partnerships
resource exchange (you do the rehab; the other brings the money)
Learn from the best & those that will be …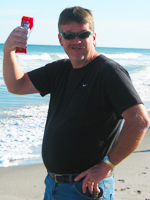 Kolin Young owns real estate rental property including single family houses, duplexes up to four-plexes, commercial strip malls and a mobile home park. His real estate holdings are in and around Fort Wayne, Indiana, southern Indiana and Northwest Ohio. A member of, and contributor to, the official, Fort Wayne Indiana Real Estate Investor Association™ he shares how to maximize real estate rentals and creative ways to get 'er done with income properties.
Click Here for Access
---
One of the up-and-coming real estate Property Managers in Fort Wayne, Indiana REIA™ member Adam Gerig grew up around real estate his whole life. Now he provides his real estate talents to the local community and to the REIA investor members.
Connect with Adam here…
Click Here for Access
---
As one of the youngest REI Association™ members, Kyle has a B.S. in Mathematics and Theoretical Physics and that helps him analyze deals. His goal is to own ten single family rentals and have a autonomous business.
Get all the scoop on what's new with Kyle Luithly's business and how you can partner with him.
Click Here for Access
---
Trent is the Chief Consultant at Lucky Duck Investments: a company he created to help advise people on their life goals and how to maximize their finances and investments in income properties and businesses.
✓ Hear how how he got his killer website
✓ how you can partner with him on some investing, and
✓ how this "knowledge glutton" is killing it in real estate, and more
Click Here for Access
---
New REI Association™ member, rehabber and real estate agent has a new company and is ready to ramp up her rehabs. In this Showcase Janice tells what she is doing in real estate and how others could partner with her.
Click Here for Access
---
She doing a few key things that make all the difference. In Elizabeth Salazar's Showcase find out how this young up-and-comer is doing so well:
✓ read her concrete goals and how close she is to financial freedom
✓ the most important lesson she ever learned
✓ hear her bizarre property challenge story, and more!
Click Here for Access
---
65 years old in May, Linda has been in real estate sales since 1977; property management since 1998. One of her favorite memberships is the R.E.I. Association™, she says, "Every meeting is a plethora of information. The knowledge available is amazing. It is a virtual brain bank."Linda was selected as moderator the 2 hour intensive Landlord Summit Workshop℠
For great insight, read this Showcase to find out what her biggest challenge in real estate was and how she over came it and awarded State WCR Member of the Year
Click Here for Access
---
R.E.I. Association™ member Tony Johnson
is someone I have joint ventured with on numerous real estate deals (the last one cleared us $7ok profit). Tony is an excellent investor, negotiator and rehabber. He also has a super keen eye for unearthing and maximizing the hidden potential profits in real estate.
Tony, and his real estate business, are doing phenomenally well even in a 'bad' market. Listen to this Community Showcase™ to:
1. meet Tony Johnson (one-time largest homebuilder in Fort Wayne)
2. get the scoop on what's new with his business.
Click Here for Access
---
Long-time R.E.I. Association™ member and a staple of our LIVE Main Event™ presentations, Jay Redding is a model investor: involved, educated and caring.
Hear what what's new with his business and how you could get involved…
Click Here for Access
---
What's the secret sauce for a young property manager/investor acquiring over 700 units, building 3 well oiled successful companies and organizing and managing a staff of 15? Three things:
1. Focus
2. Kaizen, and
3. The R.E.I. Association™
Click Here for Access
---
R.E.I. Association™ member Michael Cordray is smart, organized and a systems guy who believes in working on your business not in it. Because investors don't use hammers and nails but instead leverage our know-how, investor community and resources to build businesses and a bright future.
Click Here for Access
---
In this Showcase R.E.I. Association™ president Scott FladHamer talks with long time R.E.I. Association™ member and buy-and-hold landlord Matt Gruntman who has 17 units and likes buying property at the tax sales.
Matt is also an aircraft pilot and mechanic and proudly served our Country in the Iraq war in the US Army infantry.
Click Here for Access
---
Get Featured in the REIA Community Showcase! Being showcased is also an excellent way to leverage your time and market yourself and your investment business. Introduce yourself to the investor Community by applying here.