Grow, connect, and
GET PLUGGED IN
Behind every great profession, there is a great association.
And in those great associations, there are a great group of people who are plugged in.
They help build a future for themselves and those around them.
Find out how you can participate in the Fort Wayne Indiana Real Estate Investors Association™ community.
JUST A FEW REASONS TO GET PLUGGED IN:
Relating to others helps in difficult times
What you share comes back to you in abundance
We are great because of awesome members like YOU
Staying connected builds your social & business network
It's easy to get lost in the sea of people – Stand out by standing up to help
Do you have an interest in helping at an R.E.I. Association™ Monthly Meeting?
Don't wait or hesitate – Participate!
Members can find out more about it here ⇓
Click Here for Access
---
Do you have an interest in Guest Author Blogger?
If you Think You Can… you're write :) Plug in to the REIA Community by guest authoring about all those ideas and things you have rolling around in your mind. Now you have a safe outlet to get it all off your chest and help others in the process. Members can find out more about it here …
Click Here for Access
---
Your chance to guide and drive our world-class training.
We are here to deliver your needs and wants. So let your voice be heard and rock the vote!
Click Here for Access
---
Your Indiana Investors Directory Profile is an important resource to get your name out and learn about others in real estate. You can create and edit your Investor Directory Profile here so:
» other investors can find you easily
» connect to do more deals
» Get your name out
Click Here for Access
---
The Indiana REIA™ is a Reach-For-The-Stars, Make-It-Happen kind of group. We actually do this stuff, and we're showing you how its really done, right here in your area. Finally, you can get honest online business training and the community of entrepreneurs who won't let you quit.
Click Here for Access
---
If you know of an outstanding Alumni or vendor we want to hear from you. Nominate for our REIA Community Recognition & Awards by Voting here.
Click Here for Access
---
Indiana REIA™ presents the Real Estate Deal of the Decade because the more great deals you SEE, the more you will BELIEVE that great deals can be found for those plugged in to Indiana REIA™.
Click Here for Access
---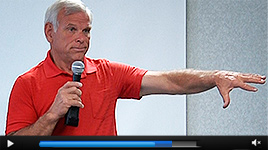 Represent your Fort Wayne Indiana REIA —and your passion — to friends and family. Everyone wins because you earn great gifts and help others to:
» Learn about real estate investing
» Improve their lives and neighborhoods
» Find out there is a great place to network
Click Here for Access
---
How I grew to be a student: Cracking the code of constant improvement. The Personal Education, Hacks & Fails of Scott FladHammer
Click Here for Access
---
Growth happens in circles not just rows. Grow & Go Big with the Fort Wayne Indiana REIA™
Click Here for Access
---
Unique and proven real estate methods to show you how to build and run a successful real estate business for more make money to fund your ultimate lifestyle by Scott Fladhammer
Click Here for Access
---