The Secret Sauce to
Learn Real Estate FASTER
USING OUR THREE PART EQUATION WE SHOW HOW TO
CREATE A FORTUNE IN REAL ESTATE IN 2016
---
More investors profit from
Our Association Equation
The Association Equation™ is a proven formula, and updated for 2016, so you can quickly master the key areas of real estate using our multi-media training, modeling the best in our community and getting the resources serious investors need to profit more from every door:
Training
World-class training by industry experts help you apply it and master it faster. Download everything for greater comprehension and future reference:
Community
Connect with investors in our Community Showcase and Forum. Then analyze the best investors and the deals they do in the Mastermind Sessions and live REIA Meetings:
Resources
Paperwork and tools to grow personally, leverage your efforts and run the business side of your investments using our Business and Real Estate Legal Library:
---
Don't miss our
LIVE REIA EVENTS
LEARN AND ENGAGE ONLINE AND LIVE
In addition to the expert training delivered inside the online membersite, you can meet the best, and those that will be, in our
Community Showcase
to network and develop joint venture partnerships with people in your area and see real-world whats-working-now strategies.
LIVE MASTERMIND + REIA NEWS and REVIEW
Nothing can replace the value from real conversations. That's why we host the real estate and business
Mastermind Teleconference
 to analyze your deals and discuss the latest trends in peaceful, profitable property investing. Then review past
REIA meetings news and deals
.
FACE TO FACE REIA MEETINGS
And for the ultimate live face-to-face interaction and education visit our hugely popular monthly Fort Wayne Real Estate Investor Meetings called the LIVE Main Event™ Saturday September 17th
THIS MONTHS LIVE MAIN EVENT
Saturday September 17th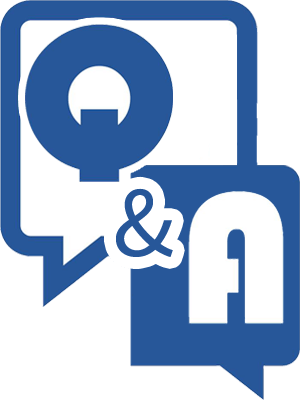 Q-n- A: Tough Questions, Real Answers.
Sometimes the lenses we are looking through get smudged by our own perceptions and prejudices. Relying on blogs and online discussion forums are too simplistic and the participants are typically not experts and certainly not held accountable for the results of any advice they give. Contrast that to our panel of experts at the Fort Wayne Indiana Real Estate Investor Association and you can quickly see the value of over 300 years combined experience.
That's why Indiana REIA™ brings you this special Q&A meeting for anyone in or aspiring to be in our great profession of real estate investing.Our collection of experts will share real-world whats-working-now insights and experiences on running a profitable real estate business so you can hear and learn from the best in the business to shave time off your learning curves and save money from costly mistakes. For those just starting out and those pros who want to get better: Hear and learn from the best in the business. Shave time off your learning curves by learning from others mistakes & triumphs and Save money with tips, insider strategies and proven fundamentals.
See the Saturday September 17th Fort Wayne REIA meeting agenda here »
---
CASE STUDIES
Our members say it best
Indiana REIA™ has honest training + a vital community for people who want to build their own thing and support themselves. It's for Landlords, Rehabbers, Wholesalers, Note Holders, Contractors, Bankers, Realtors, Builders, Mortgage Brokers & Lenders, Landscapers, and Lawyers, willing to dig in and care about the what and why of independent business.
---
We Actually Do This Stuff
(And we're sharing all our results with you)
HONEST ONLINE BUSINESS TRAINING
and the community of entrepreneurs who won't let you quit
If you want to learn how to be a successful real estate investor, this is where you need to be. – Jay Redding, Fort Wayne, Investor, Landlord
This is where you learn and better what you already know. If you're not a member you got to join because the member benefits will blow you away!– Larry Goins, Investor & Author
The Association offers training, knowledge, networking and good friendships with people who have and hold property: landlords, rehabbers and resellers. – Jeff Vaughan, Fort Wayne, 30 yr Realtor/Landlord
I've increased my business 30% in the first year because of the training and community here – Adam Gerig, Auburn, Founder, Gerig Property
Incredible education for even experienced investors working on taking our businesses to the next level. – Paul Eisaman, Fort Wayne, Property Manager 900 + units
Whether you own 1 or 100, you'll recoup the price by learning just one golden nugget of knowledge from these industry leaders! – Linda Duesler, Fort Wayne, 35 yr Realtor, Landlord
TAKE YOUR INVESTING TO THE NEXT LEVEL
↓